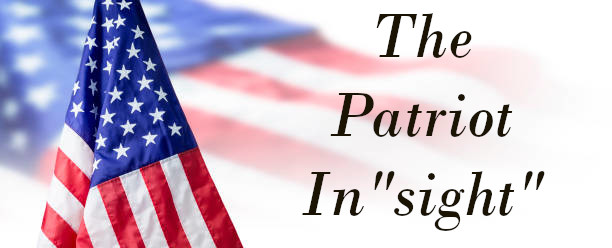 WE ARE PATRIOT
5/11/2022
Welcome to Patriot Vision Industries, where we offer a variety of tools and devices that assist those with vision loss to leverage their abilities while amplifying their inner greatness. In a short time, you will understand how and why our clients have discovered their capacity to conquer any challenge.
Our clients have already traveled the land looking for ways to improve their vision loss. Are you on the same journey, experiencing vision loss and not finding answers as to how to live your life better? Frequently, too many doctors, confusing diagnoses, and painful procedures lead to the inevitable disappointments that are usually found along the way. Then, finally, there is the hard, and often painful, realization is that there will be no more healing, no other treatments, and no other remedies.
That is where Patriot Vision Industries comes in.
Our clients arrived at a critical crossroads. Turn left, and the denial continues. Perhaps there is another doctor with another idea. Could there be another treatment, another medicine out there that would help?
However, turn right and they find acceptance, realizing that they can do nothing else to change their physical state of being.
Then they called Patriot Vision Industries.
We know the journey has been long and tiring. Perhaps the hardest part is that their vision loss was not getting any better. However, on the right, the road to acceptance is peaceful, with brand new opportunities to improve what seems like an impossible situation. Acceptance is a powerful state of being that has given our clients the determination to not give up on themselves and the courage to continue.
Patriot Vision Industries has a solution for those who have reached that place of confirmation, where tenacity drives the diligence to keep going. We specialize in and manufacture assistive technology under our exclusive, award-winning Patriot brand for various types of visual needs. The Patriot brand was created to give customers the ability to be free from constraint; the opportunity to overcome challenges presented; and the independence to enjoy a lifestyle they never thought they could get back. Our clients depend on us to deliver assistive devices that promote accessibility, inclusion, and provide a proper working solution to any challenge. We help our customers select the right technology to meet their specific needs so everyone can reach their full functional goals.  Matching technology to the person is what we do!
So, if you or a loved one has reached that crossroads, give us a call at 1-800-364-1608 to learn how Patriot Vision Industries is so different. You will receive our first-class customer service and our unmatched experience in the vision loss and assistive devices industries. Our low-vision devices will make the difference between ability and disability. The past is the past, but we can write the future.