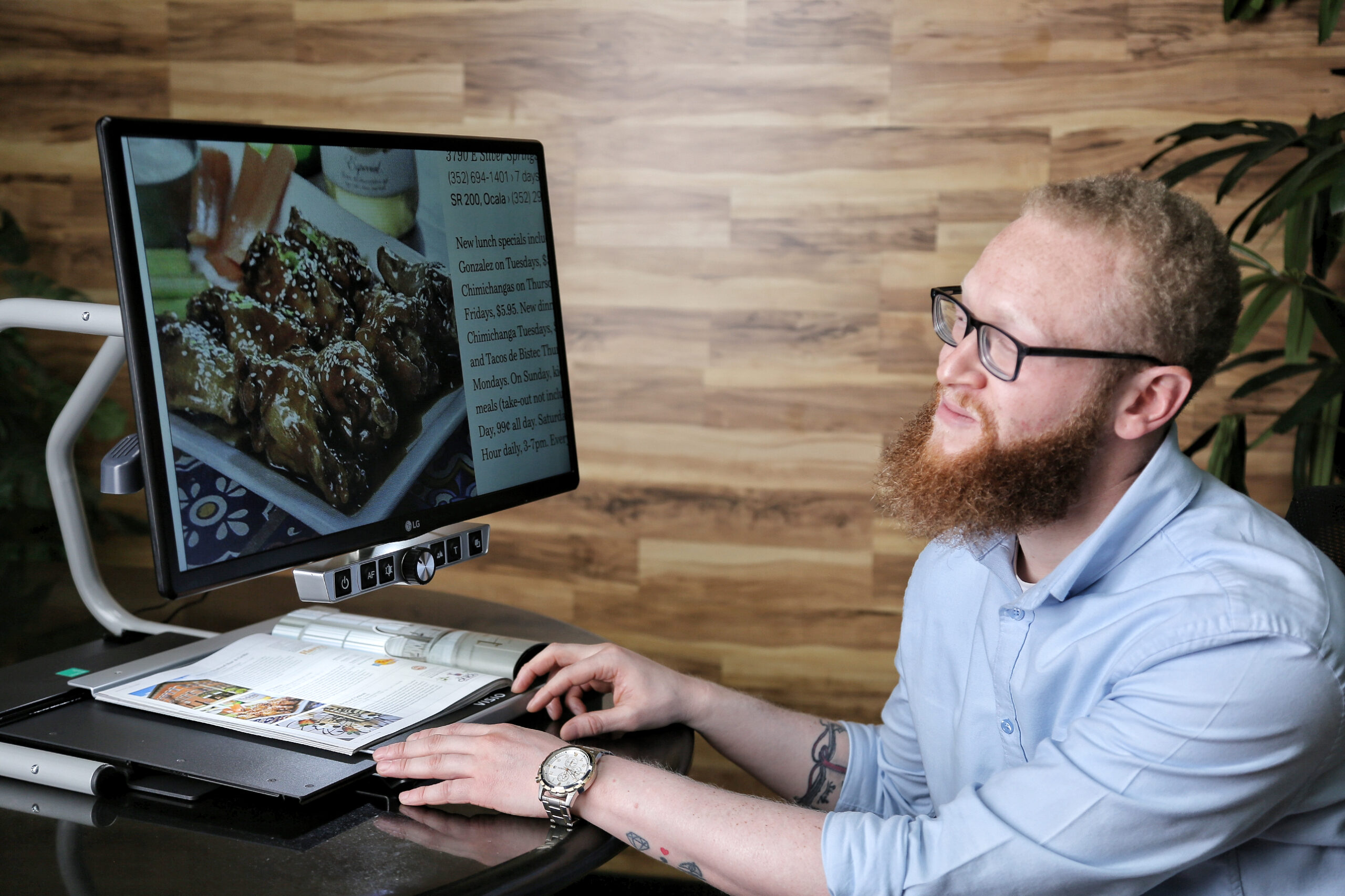 Products for the Blind and Visually Impaired
PATRIOT VISION INDUSTRIES LLC, nestled in the rolling hills of central Florida, proudly designs, manufactures and distributes innovative assistive technology under our PATRIOT brand.
Pioneers in the industry, we continually strive to empower our customer's lives with our award winning products and improve the quality of life for those we serve.
Patriot is the brand you can trust. Please call today to schedule a demonstration with one of our authorized dealers in your area, worldwide, or to receive more information or place your order!
For nearly 30 years, Patriot is the name brand you can trust for a sight to be seen.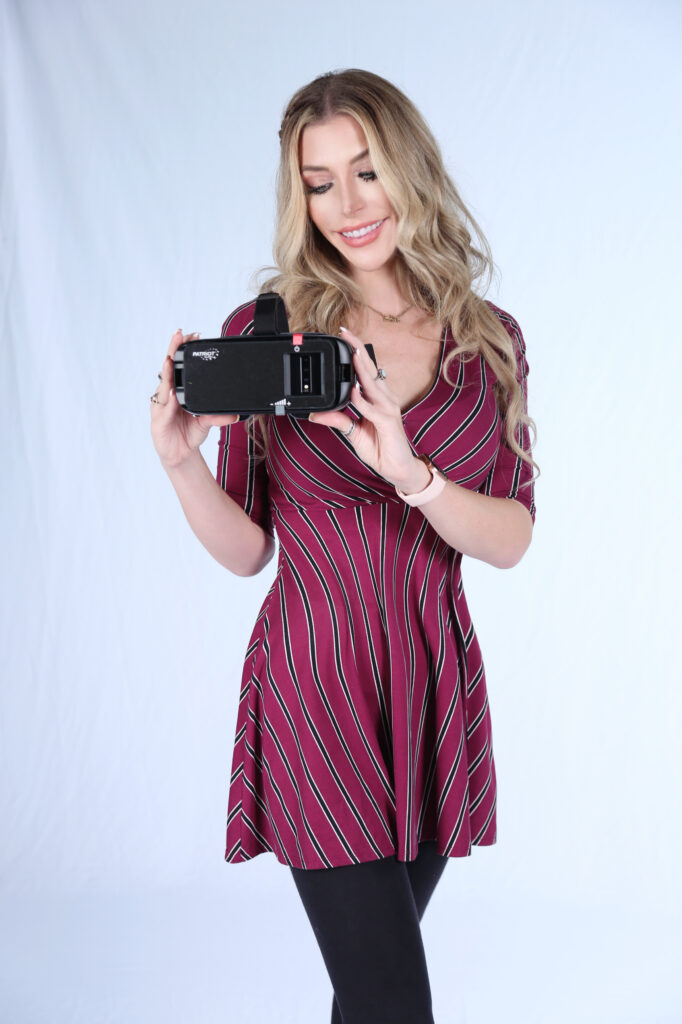 The all new state of the art Patriot Studios.
This new studio is where all the hi-tech developing of the Patriot products are created and shown to the world!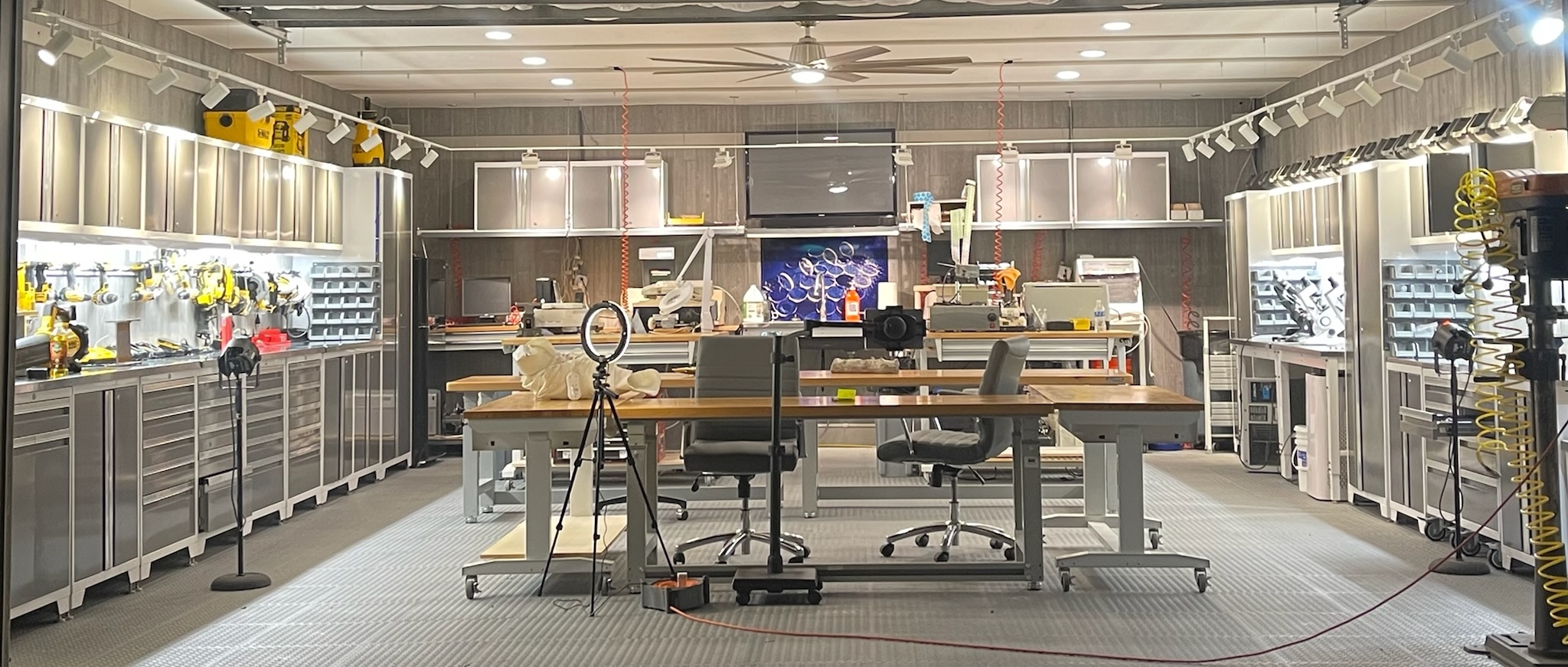 The Patriot 5" hand-held digital magnifier is a convenient aid to those dealing with low vision. Small and compact, it can come to your aid anytime, anywhere. It magnifies from 2X to 32X on its LCD screen. The Patriot 5" offers multiple display modes to suit your individual vision needs. It allows you to freeze text, adjust brightness, highlight on rea ding text horizontally and vertically, capture/save/recall images for easier viewing.
The Patriot 5"digital magnifier is an appliance for reading, viewing maps, menus, recipes, and medication label s. It is also great for reading labels and tags at retail stores or anywhere you need bright light and convenient magnification.
The Patriot 5" is fantastic to view photographs on all digital devices or physical photos!
Patriot 5" allows you to take that trip down memory lane
Check out our latest client testimonial from James regarding the Patriot Dazzle.
Anyone who is familiar with Patriot Vision Industries knows how are serious we are about creating the highest quality Assistive Devices on the market. The ability to increase accessibility is crucial and we love that we can develop relationships by making a difference in the lives of others. Our team doesn't just help you find a product that will improve what you can see; we care about how it affects your world. Check out our latest client testimonial from James regarding the Patriot Dazzle.
Patriot Vision Industries... see for YOURSELF a sight to be seen
U.S Veteran, Mr. Ryan Mausert shares his impacting testimony about the Patriot ViewPoint
How the Patriot ViewPoint Has Made a Difference in Bill Quain's Life
Bill Quain is an author, professional speaker, professor and businessman who lost his vision due to Stargardt disease at age 14. The Patriot ViewPoint has made a difference in his life by helping him to see things he hasn't been able to in years.
You Can't Miss This Patriot ViewPoint Client Testimonial!
Patriot ViewPoint user, George Allen, talks about the difference the Patriot ViewPoint has made in his life. Our top of the line low vision aids are inclusive for Blind and Visually Impaired and allow our clients to always be in control.
You Can't Miss This Patriot ViewPoint Client Testimonial!
Patriot ViewPoint user Janet K shares an emotional testimony about the difference the Patriot ViewPoint has made in her life