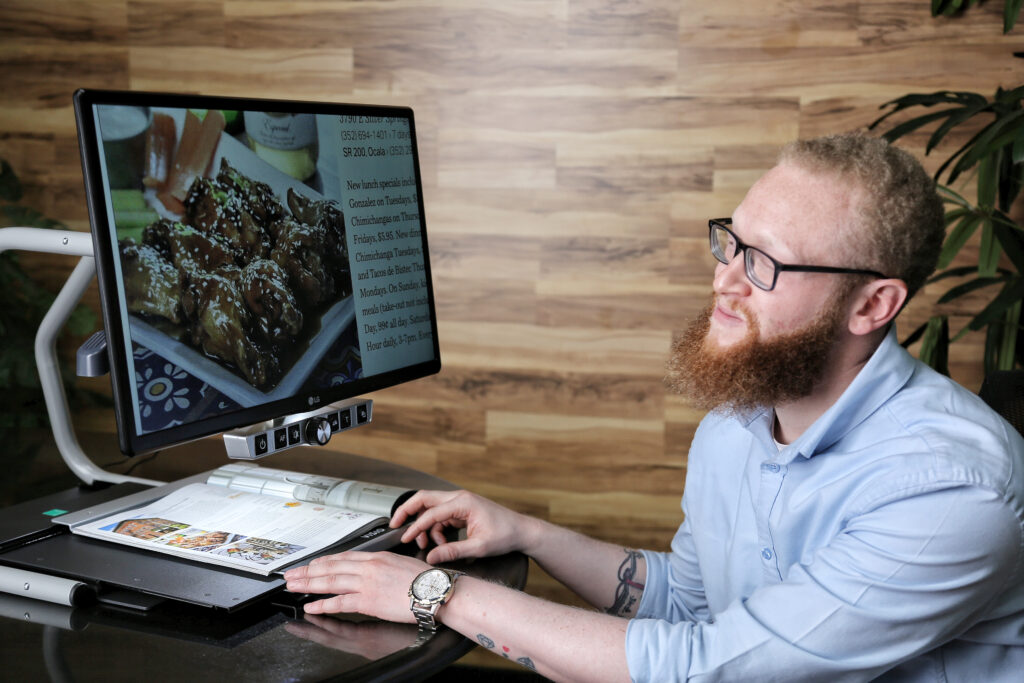 Products for the Blind and Visually Impaired
PATRIOT VISION INDUSTRIES LLC, nestled in the rolling hills of central Florida, proudly designs, manufactures and distributes innovative assistive technology under our PATRIOT brand.
Pioneers in the industry, we continually strive to empower our customer's lives with our award winning products and improve the quality of life for those we serve.
Patriot is the brand you can trust. Please call today to schedule a demonstration with one of our authorized dealers in your area, worldwide, or to receive more information or place your order!
For nearly 30 years, Patriot is the name brand you can trust for a sight to be seen.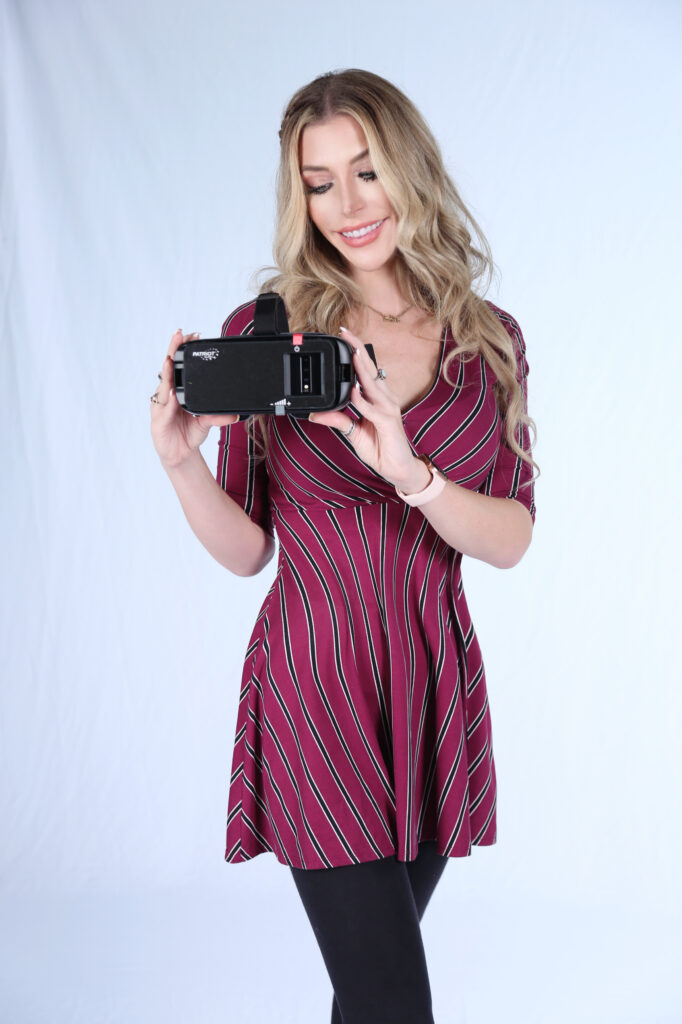 The Newest Product To The Patriot Product Line
The all new Multimedia Transmitter box will allow you to watch your TV, DVD player, computer, or anything else with a HDMI connection wirelessly into the Patriot ViewPoint. Simple to set up, easy to use. Once connected, push the white button on the front of the Viewpoint and enjoy watching your favorite program from your HDMI device directly through the Patriot ViewPoint. Enjoy watching your favorite shows with your spouse, family and friends. Feel like watching TV while laying down? No problem! Push the color button and now enjoy watching while reclining in your favorite chair. This device allows you to watch TV from 50 feet way!
The Patriot 5FHD is a full high-definition portable digital magnifier that is taking the industry by storm across the world. Comprised of revolutionary new technology, the Patriot 5FHD provides superior image quality as it magnifies both near and far from 2X to 32X on its LCD screen. Users are making the switch to the Patriot Brand and we are about to show you why!
In this demonstration video, you will see the multidimensional uses and benefits that the Patriot 5FHD has to offer for an all-around life management tool. Whether you are at home, school, work, in the grocery store or at a new location, this assistive device is ideal for anyone who is visually impaired and is looking for high quality portable magnifier. Please make sure to share our video with others who can benefit from high quality visual solutions!
The Patriot 5" hand-held digital magnifier is a convenient aid to those dealing with low vision. Small and compact, it can come to your aid anytime, anywhere. It magnifies from 2X to 32X on its LCD screen. The Patriot 5" offers multiple display modes to suit your individual vision needs. It allows you to freeze text, adjust brightness, highlight on rea ding text horizontally and vertically, capture/save/recall images for easier viewing.
The Patriot 5"digital magnifier is an appliance for reading, viewing maps, menus, recipes, and medication label s. It is also great for reading labels and tags at retail stores or anywhere you need bright light and convenient magnification.
The Patriot 5" is fantastic to view photographs on all digital devices or physical photos!
Patriot 5" allows you to take that trip down memory lane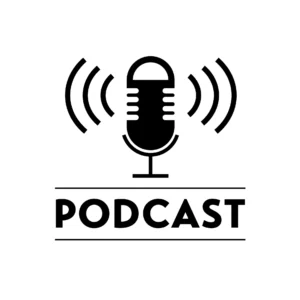 Nation Federation for the Blind 2022 Podcast broutght to you by Simon Bonenfant from BLIND ABILITIES
Patriot VRM Customer Success Story
Patriot Vision Industries is a global low vision aid company, specializing in developing revolutionary assistive devices inclusive for the blind and visually impaired. Our customer, Greg Brady uses the Patriot VRM, a unique video magnifier combined with a reader capable of converting print to speech (OCR) for completing work-related tasks and enjoying leisure activities. Complete with built- email and access to the Internet with Voice Search, this assistive aid has helped Greg live his life to the fullest with complete independence.
Impacting Patriot ViewPoint Client Testimonial from U.S Veteran Jim Needham
This client testimonial speaks for itself. If you or someone you know have been impacted by vision loss, you'll want to watch this video in full to see the how the Patriot ViewPoint changes lives and can improve your world.
Check out our latest client testimonial from James regarding the Patriot Dazzle.
Anyone who is familiar with Patriot Vision Industries knows how are serious we are about creating the highest quality Assistive Devices on the market. The ability to increase accessibility is crucial and we love that we can develop relationships by making a difference in the lives of others. Our team doesn't just help you find a product that will improve what you can see; we care about how it affects your world. Check out our latest client testimonial from James regarding the Patriot Dazzle.
Patriot Vision Industries... see for YOURSELF a sight to be seen
U.S Veteran, Mr. Ryan Mausert shares his impacting testimony about the Patriot ViewPoint
After trying other low-vision wearable brands, U.S Veteran, Mr. Ryan Mausert was left with feelings of disappointment. When Mr. Mausert discovered the Patriot ViewPoint, he instantly fell in love with the Patriot brand and decided that if the VA wasn't going to help pay for the device, he was going to pay for it himself. In this video, U.S veteran, Mr. Ryan Mausert shares his testimony about how vision loss has impacted him and how the Patriot ViewPoint has been able to change his life. We are thrilled that our Patriot ViewPoint has made a difference in his world!
How the Patriot ViewPoint Has Made a Difference in Bill Quain's Life
Bill Quain is an author, professional speaker, professor and businessman who lost his vision due to Stargardt disease at age 14. The Patriot ViewPoint has made a difference in his life by helping him to see things he hasn't been able to in years.
You Can't Miss This Patriot ViewPoint Client Testimonial!
Patriot ViewPoint user, George Allen, talks about the difference the Patriot ViewPoint has made in his life. Our top of the line low vision aids are inclusive for Blind and Visually Impaired and allow our clients to always be in control.
You Can't Miss This Patriot ViewPoint Client Testimonial!
Patriot ViewPoint user Janet K shares an emotional testimony about the difference the Patriot ViewPoint has made in her life